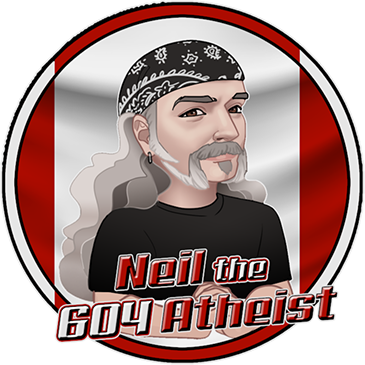 Neil the 604 Atheist
Hi, I'm Neil the 604 Atheist. Welcome to Lyfeblud Entertainment, which I founded "In Honour of Frank Bernstein" (my father) as a Canadian Blood Services Partners for Life group that raised blood donor awareness through music concerts.
Now I also interview folks about their journeys away from religious beliefs and the effects it's had on their lives. I've already had some fantastic conversations. Some inspiring ones, some heartbreaking ones, and some are chats with Pagans where we talk about switching from one religion to another and how that went for them. I was once a Pagan too so I like hearing these stories as well.
I've had some great people on for the first 2 seasons (all of which you can find on my YouTube channel). I am looking forward to all the great chats I know I'll be having in the future and I hope you'll come on this journey with me!
Where to find me


Patreon


PayPalMe


Amazon Wishlist


YouTube


Twitter


Discord


Facebook


SoundCloud


Bandcamp


Atheist Frontier